Horizon Simulations took to their Discord server to announce the release of their rendition of the Boeing 787-9 Dreamliner for Microsoft Flight Simulator. Content creators showcased the highly-anticipated aircraft, based on the default MSFS B78X, last Friday, October 20th.
Key Features of the Boeing 787-9
Horizon Sim's Boeing 787-9 offers many enhancements and exciting features including a functional EFB with performance calculations specific to the -9 (both engine options) and an added doors page. The exterior model of the aircraft features detailed texturing with grime, dirt, markings, decals, and more. A SATCOM antenna is available as an option on the exterior and new default wing textures. Engine fan blades now have reworked animations, wing flex and engine vibrations have been tweaked, and the engine spinners have also been recolored.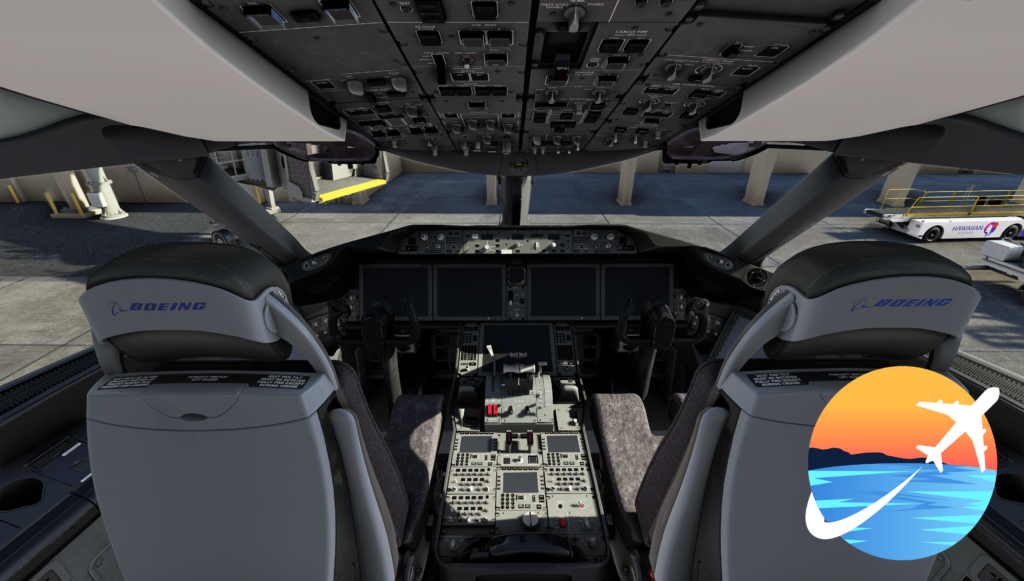 Gear compression is now also fully simulated, exterior lighting has received an overhaul, cabin lighting features "mood lighting" depending on livery, and a new GEnx sound package has been added. The cockpit of the aircraft features brand-new textures, correct engine displays based on the variant, and a Vbar option for the PFD.
The flight model has also been reworked to match -9 tables, fuel flow to match the real-world aircraft, and drag/lift values have also been tweaked. The developer has also provided GSX profiles, a paint kit, over 30 distinct liveries, and a corrected -9 description.
About the Dreamliner
The Boeing 787 Dreamliner is an American wide-body twinjet developed and manufactured by Boeing Commercial Airplanes. The stretched 787-9, 206 ft long, can fly 14,400 km with 290 passengers, and entered service in August 2014 with All Nippon Airlines. It has a maximum take-off weight (MTOW) of 250 tons and is powered by two General Electric GEnx or Rolls Royce Trent 1000 high-bypass turbofans. It is the first airliner with an airframe made primarily of composite materials and makes extensive use of electrical systems.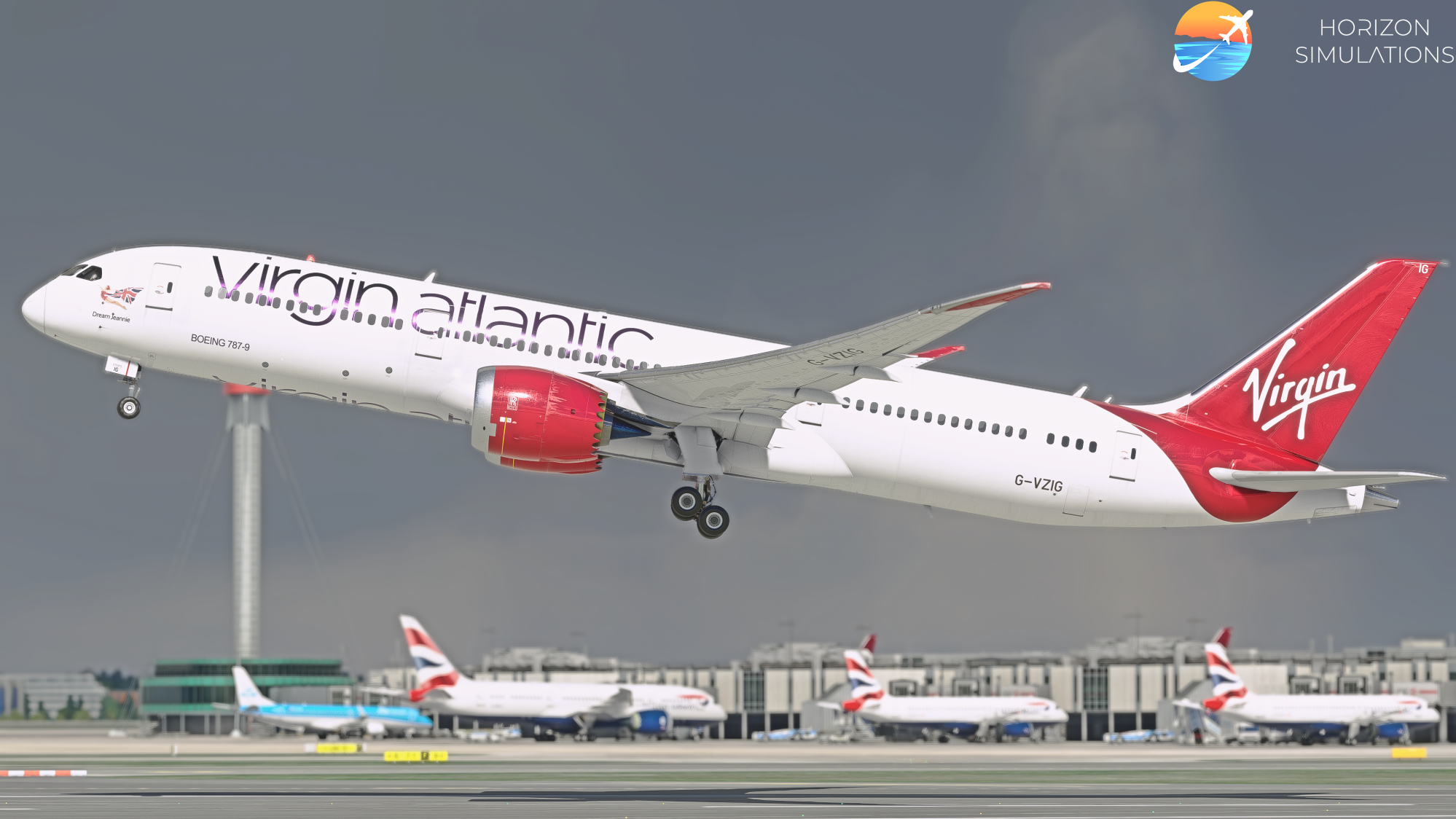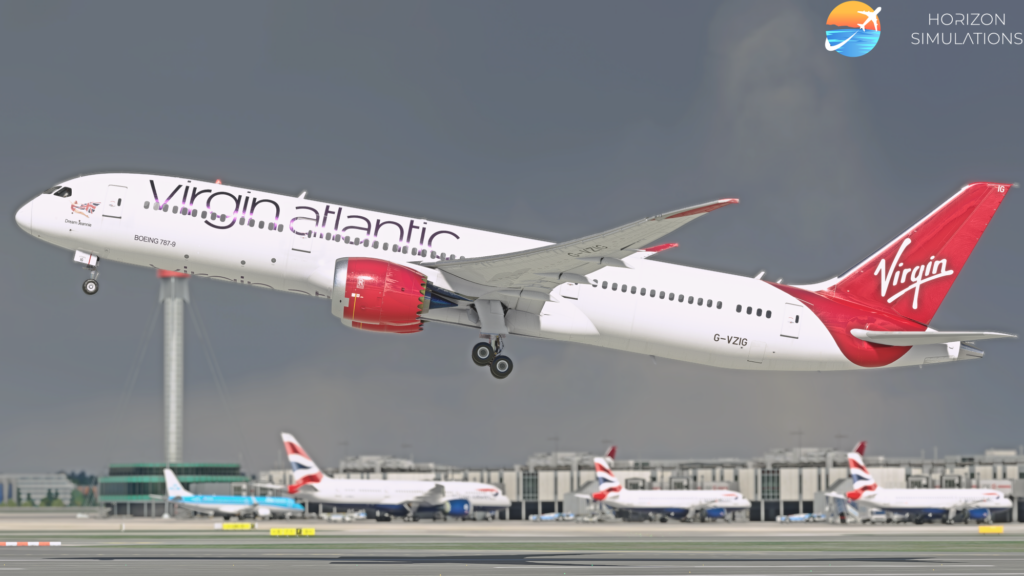 Closing notes
Horizon Simulations' Boeing 787-9 for MSFS is available to download on the third-party add-ons website Flightsim.to or on the Headwind Simulations installer. Since it is a freeware aircraft, it is available to you at no cost. As the aircraft is based on the default B787-10, installation of this aircraft requires you to have the Premium Deluxe upgrade. For more flight sim-related news, announcements, releases, and more do read our coverage on FSNews.