Using their forum page, Aerosoft shared new images of the Electronic Flight Bag (EFB) for their upcoming Airbus A330 rendition on Microsoft Flight Simulator. Please note that the EFB is still a work-in-progress and thus these images do not reflect the final product.
The first notable feature added to the EFB is the ability to view Navigraph Charts in day mode, while keeping the EFB in dark mode. This will be particularly useful when simmers fly in the dark.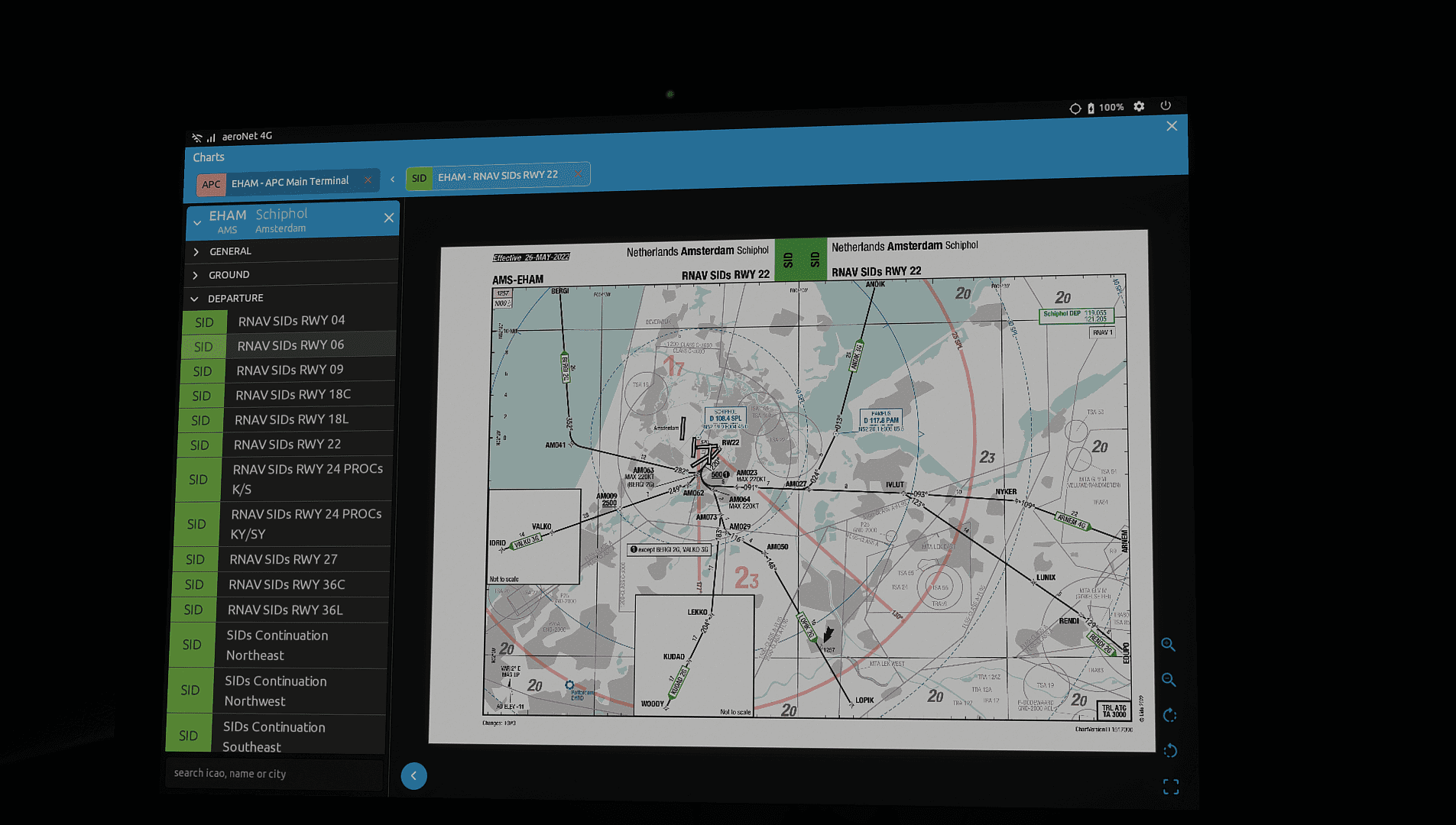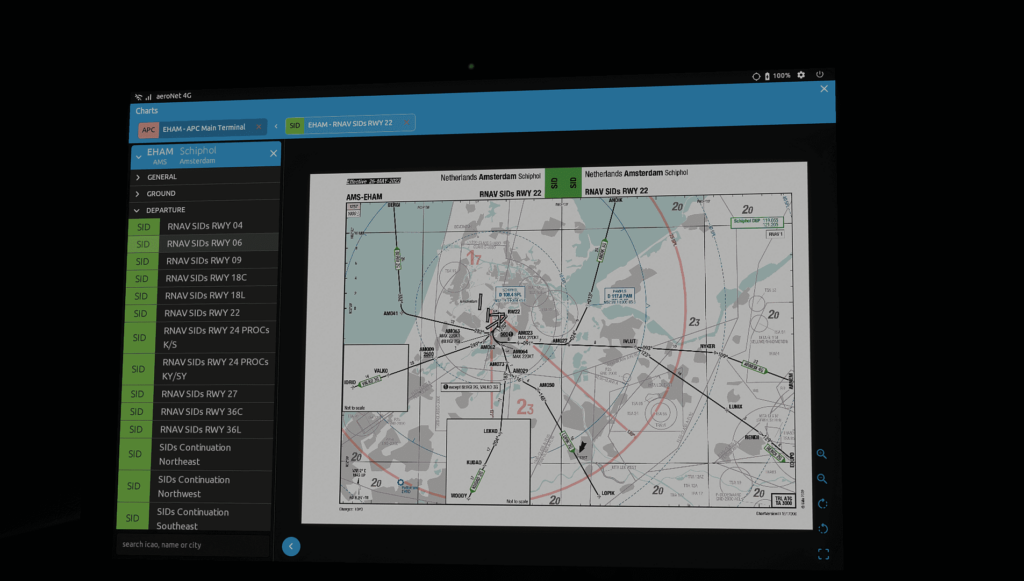 Moreover, the developer showcased the EFB's performance page. The image portrays the take-off parameters calculations for a departure from Schiphol's runway 18L. It takes the aircraft's weight and the airport's METAR into consideration. Aerosoft's CEO Mathijs Kok noted that this page is in its testing phase.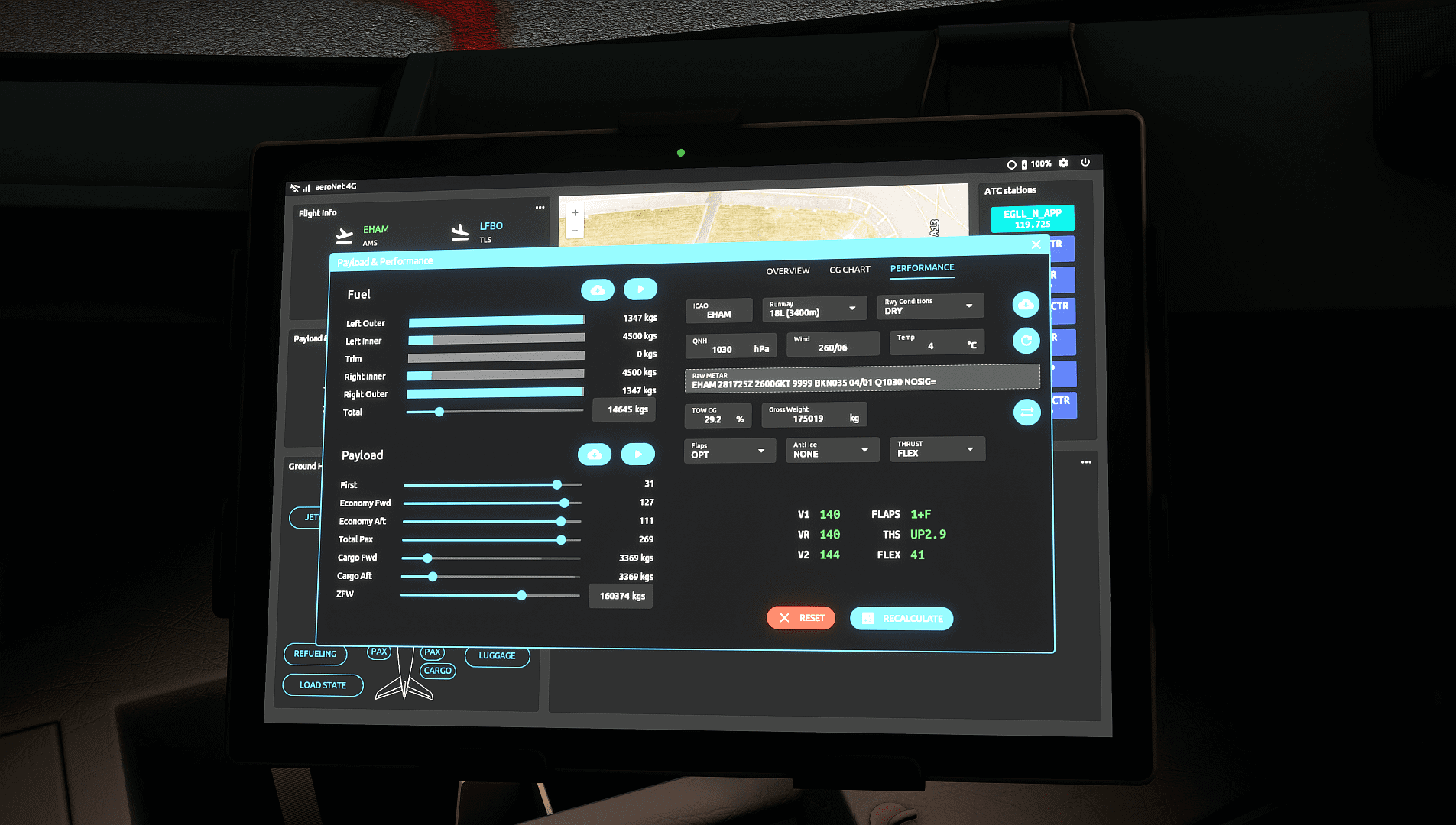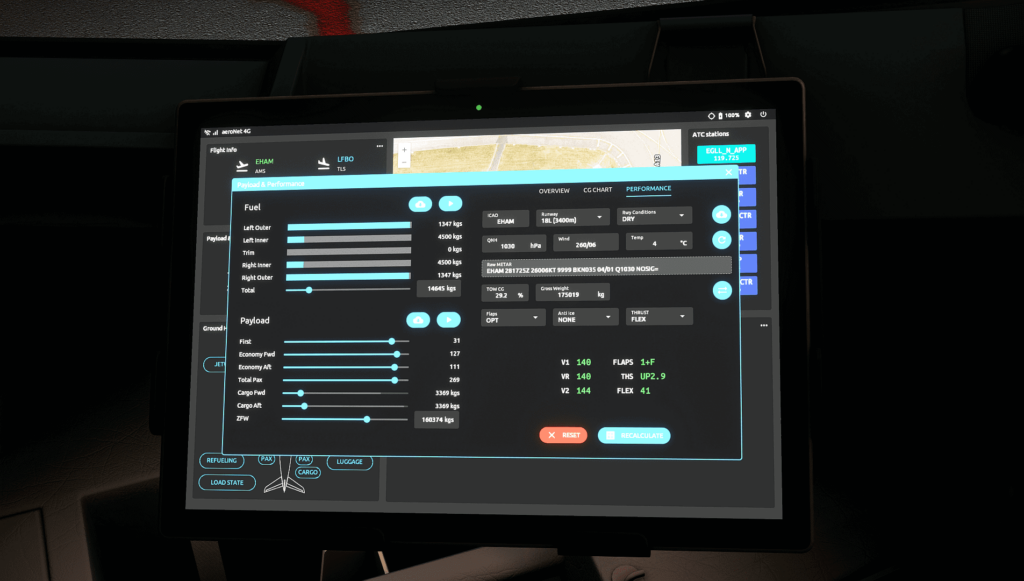 Additionally, the post featured a screenshot of the Operational Flight Plan (OFP) section. This page will allow simmers to view many key parameters of their flight. This includes the route, the weather, the fuel performance and NOTAMs.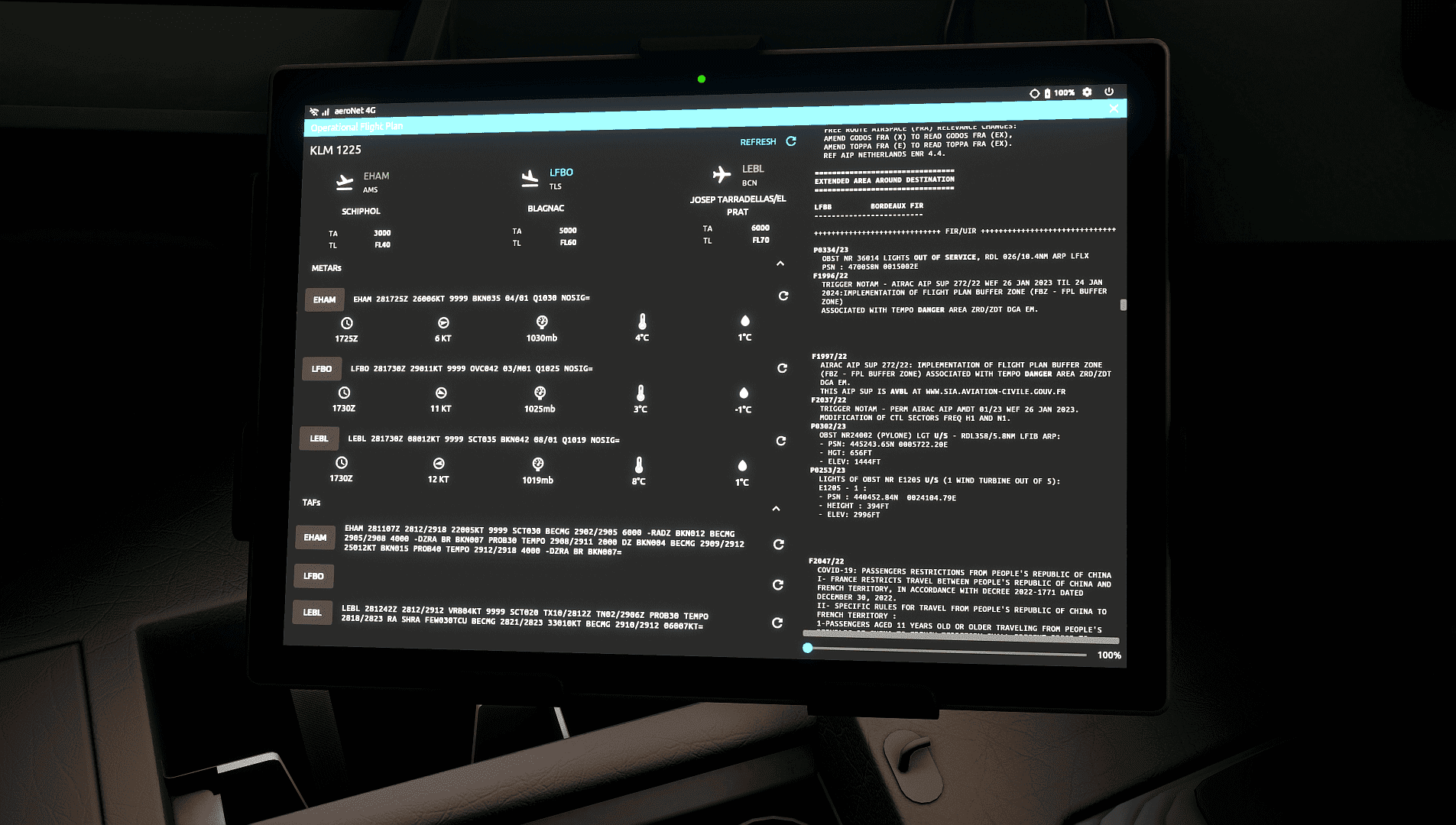 The post also includes a screenshot of the save state system. This will allow simmers to load the aircraft into a specific state, such as the 'Ready for Taxi' phase, as showcased on the EFB.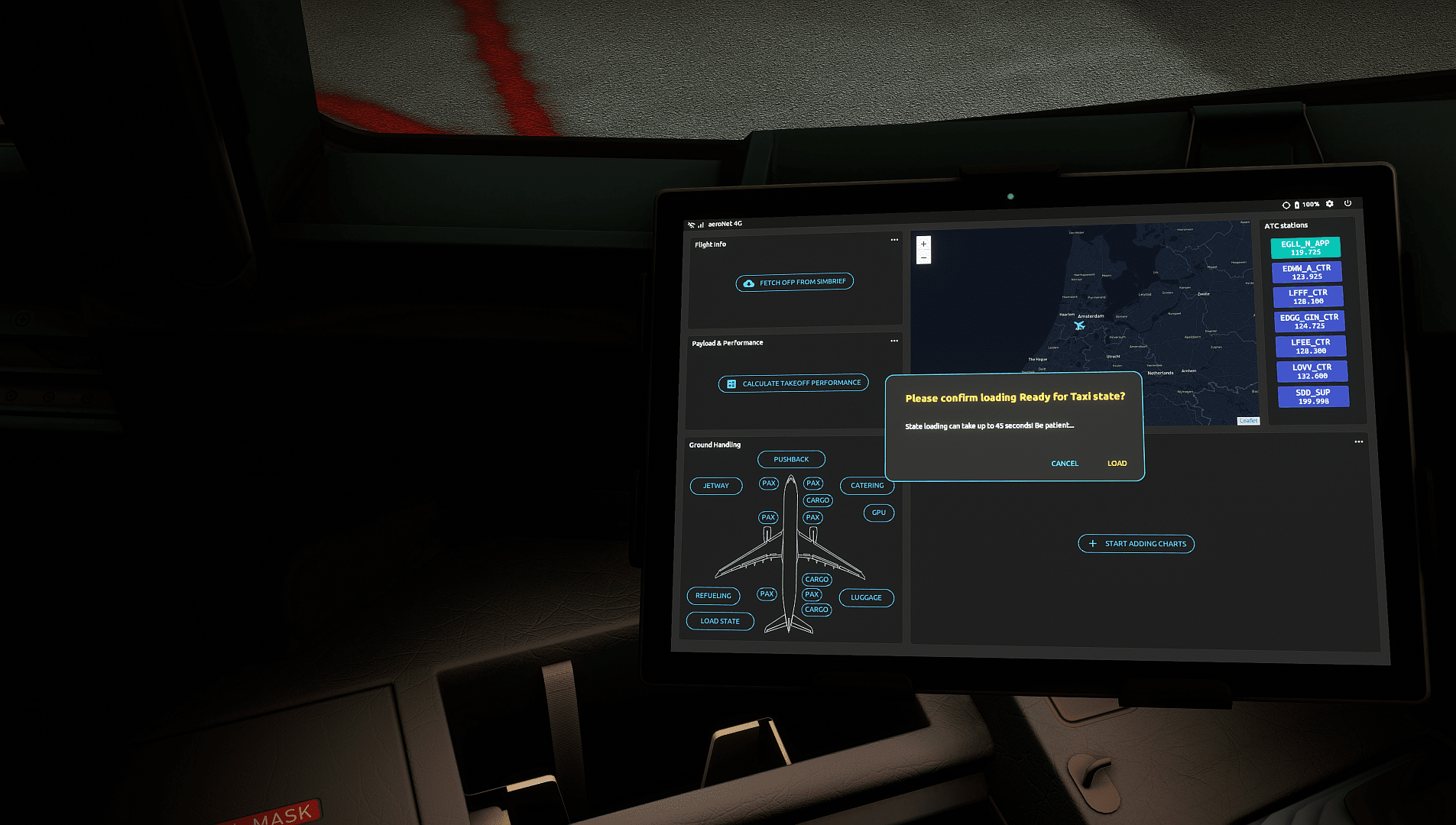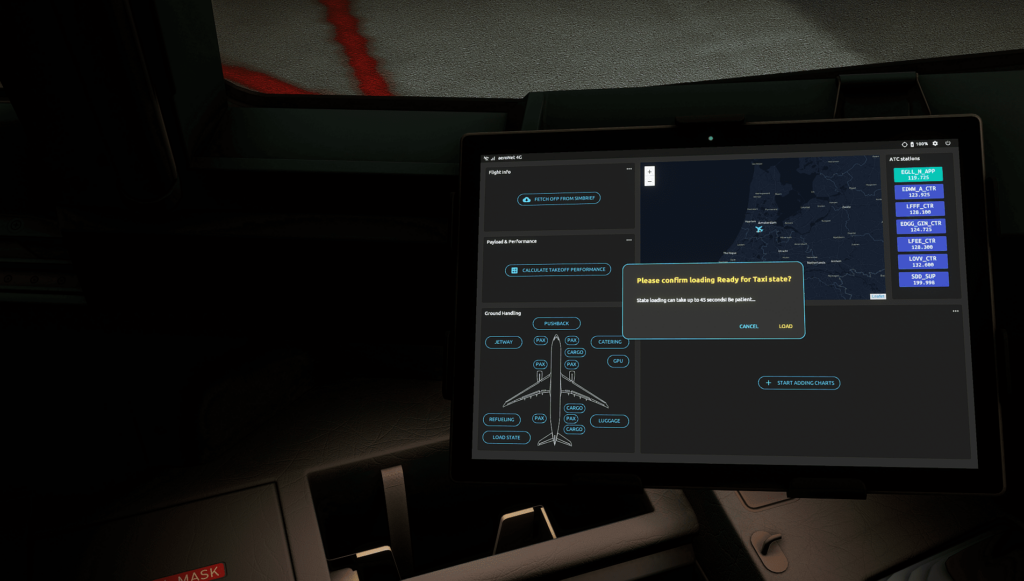 Finally, the post included two 4K images of the interior and exterior models of the upcoming A330.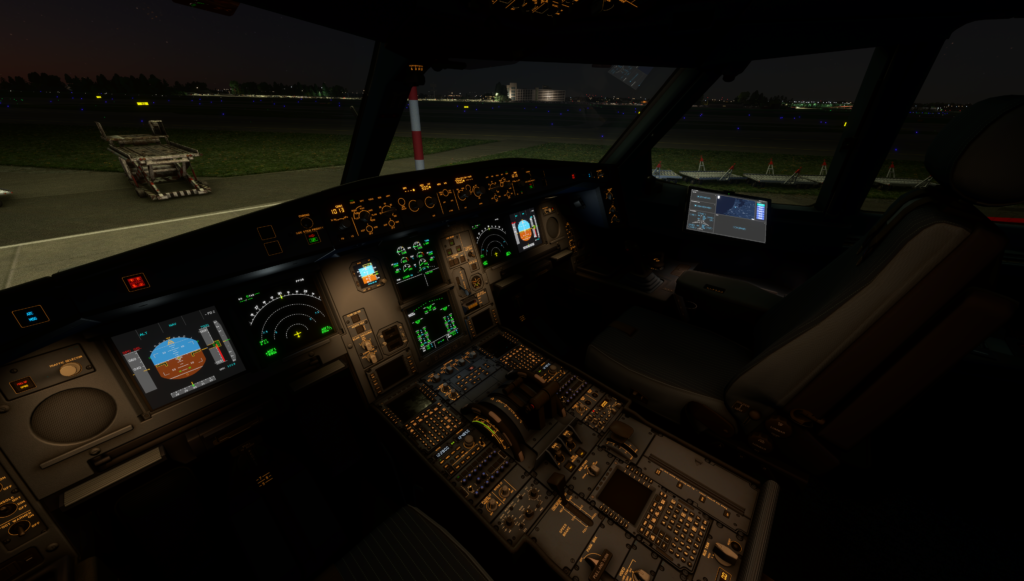 As of now, Aerosoft did not disclose any information regarding the pricing or release date of the product. To learn more about other upcoming features of the Aerosoft A330, have a read at Patrik's article on cabin lighting.
The Airbus A330 is a two-engined widebody jet. Derived from the design of the older A300, the A330 made its maiden flight on 2 November 1992. The variant modelled by Aerosoft, the A330-300, can carry up to 300 passengers over a range of 11,750km. Notable operators include Cathay Pacific, Saudia and Turkish Airlines.