Runway 26 Simulations announced on their Facebook page the release of their rendition of North Eleuthera Airport for Microsoft Flight Simulator.
From the screenshots released by Runway 26 Simulations, the rendition contains a detailed terminal building, various other airport buildings, and custom groundwork and taxi/apron markings. The rendition also features static private jets and general aviation aircraft scattered throughout the airport rendition. Various roadside buildings around the airport namely, a sports bar, a cafe, the airport's parking lot, and more have also been modeled.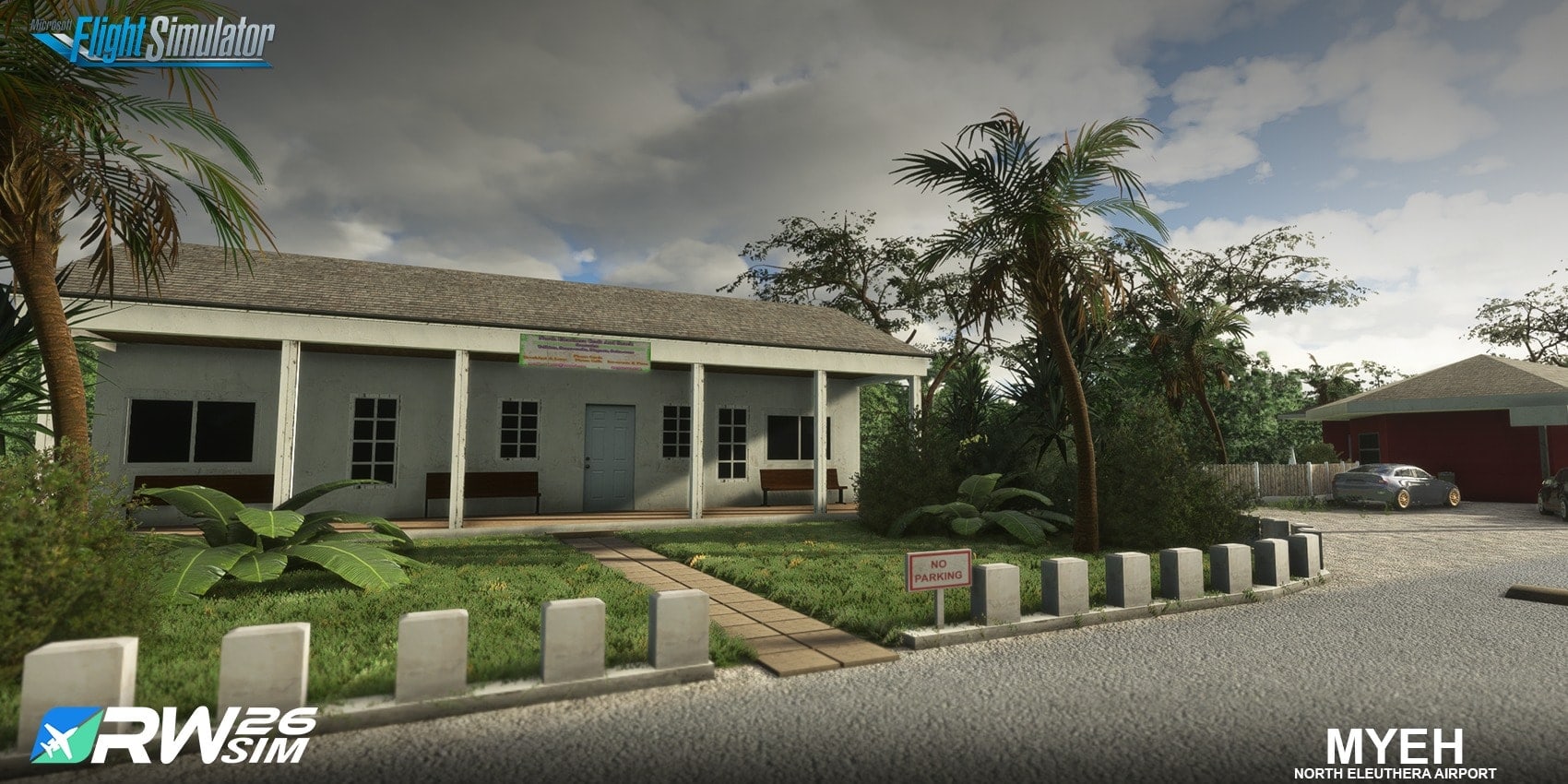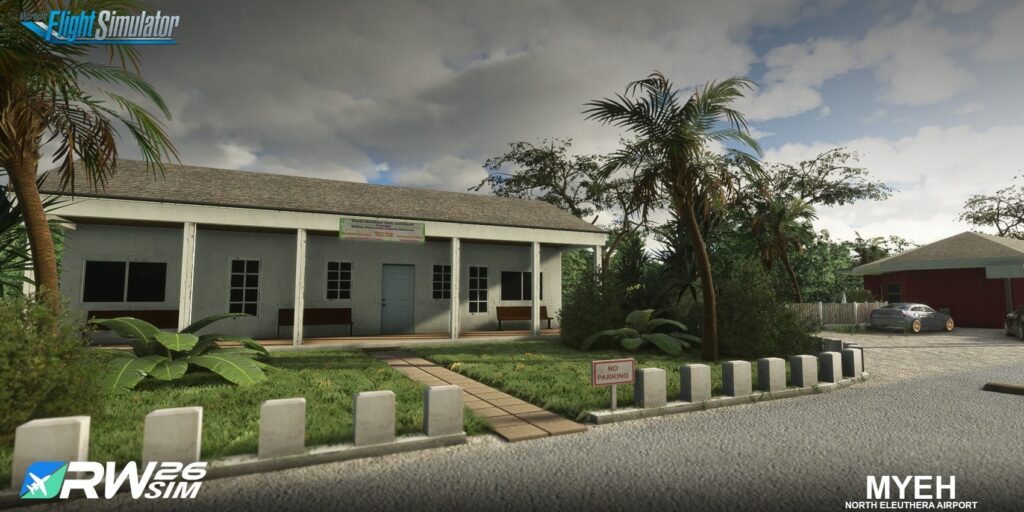 North Eleuthera Airport is an airport located in Eleuthera, one of the districts of the Bahamas Islands. It serves the outlying islands of Harbour Islands and Spanish Wells as well as the northernmost third of Eleuthera. North Eleuthera is known for Sweetings Pond Lake and is recognized as a site of special ecological value. It contains a high concentration of Ophiothrix oerstedi brittle stars which can reach upwards of 434 individuals per square meter. Although it is a saltwater lake, there is no direct ocean connection, and is assumed that "blue holes" below the surface link the lake to the Atlantic Ocean.
North Eleuthera Airport by Runway 26 Simulations retails for EUR 9.99 and can be bought here, at simMarket.com, or here, at Flightsim.to. The airport is a fun place to fly to for any aviator also looking for a biologically and geographically unique island. For further reading do read our coverage of FSimStudios' dev update or our coverage of other releases for MSFS here and here.